Represented Brands

Flowserve
Mechanical, Packing and Compressor Seals Lubrication and Seal Support Systems Power Transmission Couplings Bearing Isolators.
Royal Purple
The industrial and racing markets associate outstanding quality and superior performance with Royal Purple®. This reputation has been earned through Royal Purple's relentless pursuit of excellence in lubrication.
Duromar
Duromar continues to pioneer in the field of applied polymeric technology. It offers a wide variety of zero VOC, 100% solids materials for use in a broad spectrum of industrial applications. It manufactures rebuilding, resurfacing, and specialty products for industrial maintenance; concrete repair and flooring systems; high performance linings for the severest corrosive and abrasive environments; .
Plastocor-international
Plastocor-international SA: The Leading Expert for Erosion and Corrosion Protective Coatings and Repair Systems for Condensers, Heat Exchangers and the Entire Cooling Water System
Mourik
On this website we give you an impression of the persity of the Mourik organization for which safety, quality, added value and flexibility are of paramount importance.
Midwest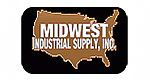 Industry Leader in Dust Control, Soil Stabilization, Erosion Control
Anti-Icing and De-Icing Products with Turnkey Services and Systems.
NLB
NLB designs and manufactures the industry is most comprehensive line of pump units and accessories (up to 40,000 psi, or 2,800 bar)
Madison
A complete line of high-performance, 100%-solids polyurethane coatings and linings that provide long-term solutions for protecting the infrastructure against corrosion, abrasion, chemical attack, immersion and wear and tear.
Pneumofore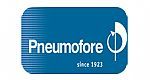 Vacuum Pumps
Air Compressors
Turbo compressors
Control systems, vacuum receivers, dryers, air tanks, filters
Idrojet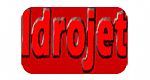 IDROJET personnel has considerable experience; this know how is amplified by the fact that these key personnel are inventors of equipment and methods used productively every day. Without a doubt, those inventions have enhanced the rapid growth of using water as an effective material cutting, hydro-demolition and cleaning
Magnabosco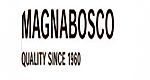 PREASSEMBLED UNIT WITH GVR 650BURNER AND AUTOMATIC WATER SOFTENER.
Isomag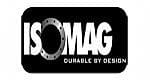 An Isomag is a sliding face bearing isolator where the closure means utilizes magnetic force, rather than axial face loading by springs or bellows. This design technology, coupled with their unique face combination, sets a standard ahead of other bearing protection devices. Isomags hermetically seal the shaft in all low pressure centrifugal applications. Specific advantage is achieved where minimum space is available. When the equipment is operating or on standby, there is no aspiration of air or liquid across the faces. Isomags are easy to install, are tolerant of misalignment, and perform equally well in dry running or liquid lubricated environments.
PIH
Pipeline Induction Heat Ltd (PIH), a CRC Evans Company.
is a contracting company specializing in the onsite application of anti-corrosion coatings, heat treatment and other support services during construction of on shore and offshore oil, gas and product pipelines.
Samiflex
Kidextractor Limited is now established as the UNDISPUTED LEADER in the manufacture and supply of heat exchanger cleaning equipment and fully automated systems for the heat exchanger maintenance of pipes in the petro-chemical industries.
Blowers and compressors technology from Korea